Welcome to Swaffham & Litcham Home Hospice
Help us celebrate our 25th anniversary this year and be part of our future
Swaffham & Litcham Home Hospice is now 25 years old and a whole year of events are planned to celebrate and to raise funds to ensure its continuing success. In 1988 Mary Burnett, a Swaffham resident and a Quaker member of the Swaffham Council of Churches, approached Dr Roger Atkins with the idea of establishing a home hospice for the local area. It would aim to provide care for the terminally ill who chose to stay, for the last days of their lives, in their own homes. From the outset the Home Hospice also aimed to support the patients' carers and immediate dependents for whom the emotional and physical stress is enormous.
During this Silver Jubilee year, the Home Hospice will be hosting a number of special events and activities. An exciting diary of events has been organised for people of all ages to take part in. If you'd like to find out more about what your local Home Hospice is doing this year check our Events Diary page or follow us on Facebook to keep up to date with the latest news, events and photos.
Important dates for your diary....click on date for details
45th Wedding Anniversary
and
65th Birthday
We would like to thank Heather and Kenny Hawes
for donating the fantastic sum of £533.
read more
| | | |
| --- | --- | --- |
| 25 Years of Care and Support | | "We could never thank you enough for all the support you gave us during the months before he left us, and during the following weeks." |
| | | |
| "It was very good to think that someone outside the family was there to talk to - very comforting." | | "Being disabled, transport is very difficult for hospital visits and having people you know helps take the worry out of these visits." |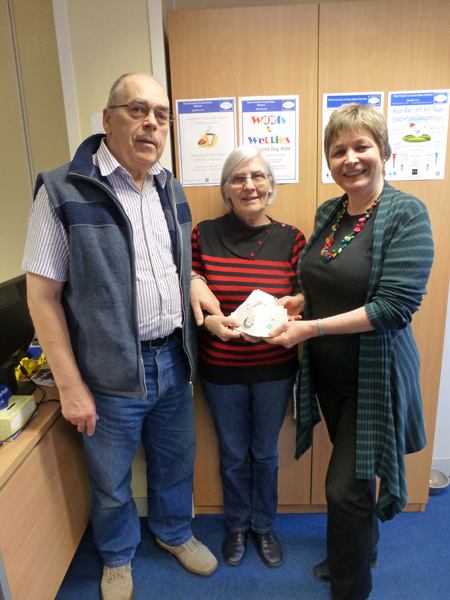 Thank you for looking at our website. If you have any comments or queries please do not hesitate to contact us